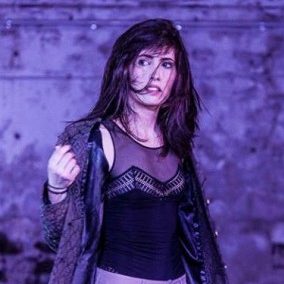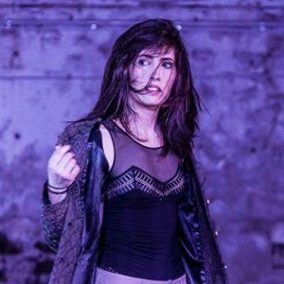 Lidia is a graduated journalist, trained also as a dancer and improviser in different schools and centers of Barcelona: Area School of Dance, La Caldera and nunArt. Her background draws on a practice with professionals such as Andrés Corchero (Body Weather), Núria Banal, Steve Clorfeine, Laura Vilar, Ona Mestre, Julyen Hamilton and Àngels Margarit.
Her main interests are dance improvisation and instant composition. Looking for new insights into this subject, she moved to Freiburg (Germany) to study at the Tip School (School for Dance, Improvisation and Performance). There she worked with professionals such as Lilo Stahl, Bernd Ka, Bruno Catalano and Günter Klingler.
Between 2011 and 2013 she got involved with the dance improvisation laboratory Improlab (Barcelona), performing in some of the company's pieces, like Fuera de lugar. She has toured her solo dance Reaccionari through different spaces and festivals of Barcelona, a work in progress which she currently plans to enlarge by adding voice and live music. She is director of the itinerant show Entredanses, a space for performers, dancers and audience to meet.
She is also a Chiropractic masseur, graduated at the Heilpraktiker Institut